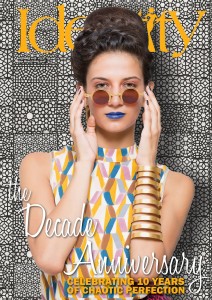 Published in Identity Magazine - September 2015
Happy Anniversary to Identity:)
A Journey towards an Identity!
Marwa Rakha
It was January 2008 when I first started writing for Identity and it has been a long journey since then! One article is very close to my heart and I would like to share a part of it with you again in 2015! I was 34 when I wrote this article; today I am almost 41 and I am a mother of precious little Adam! Motherhood today defines me – motherhood has always defined me one way or the other! Motherhood has helped me understand people and relationships in a way that would not have been possible otherwise!
I have seen how and when a personality is formed by the age of three and how character is built by the age of six! It is so easy to bring children into this world but it is so hard to nurture them into becoming the best human beings they could! Neglect and abuse are so common in this culture that it is almost the norm! Now I know where my personal issues come from and I understand why the men that I have come across were so deformed and defeated each in his own way! I am glad that this phase of my life is behind me now!
Identity has been a witness to my personal journey towards an identity! Identity was there when I launched my book, when I became a relationships columnist, when I got pregnant, when Egypt revolted, and when Adam was born! Together we fumbled into politics, parliamentary elections, presidential elections, turbulent times, confusion, toppling another president, and the appointment of the third president in less than five years.
Read my Ethical Will HERE